Posted on
June 29th, 2011
by Spartan
Blyth Spartans are delighted to announce that centre back Carl Jones has agreed to sign for the club.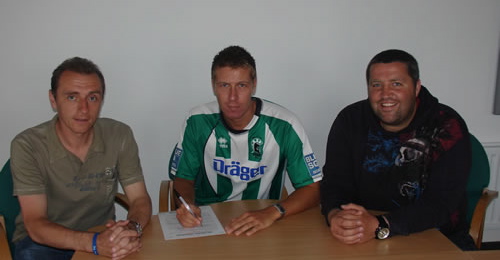 The 24-year-old started his career at the highly successful Chester-le-Street youth academy and moved from there to League One side Hartlepool United.
Following his release from Victoria Park, he moved to York City and then onto Gateshead, where he was part of the side that enjoyed promotion to the Conference Premier. He remained at the International Stadium as the side went full time, but was deemed surplus to requirements at the end of the season that has just finished.
The pacy defender is already familiar with several of the squad at Croft Park, being a former teammate of Phil Cave, Wayne Buchanan, Wayne Phillips and Graeme Armstrong and it is hoped that his signing will plug the gap left by departing centre back Chris Swailes.
Manager Steve Cuggy commented "I'm really pleased to get Carl on board, I think he'll prove to be an excellent acquisition. He's been training with since we started pre-season, which has given us a chance to have a look at him and him to have a look at us and what we are trying to achieve."
"He can see that there is a strong nucleus of a squad is being created and he wanted to be part of it. The main body of the squad is almost in place and Carl was one of the pieces that we were conscious needed filling. There are still 6 or 7 lads trialling with us and these will be used in the friendlies and will make up the couple of remaining places in the squad. This is good as it allows the team to gel over the pre-season games, so that we are hopefully flying coming the first game."
Carl was also pleased to have sorted his future "I'm delighted to have joined and I was really happy when the manager asked me to sign. I met with Cuggs and Gav a few weeks ago, not long after they had been appointed and was impressed with what they had to say and thought they were spot on. Once I got back from my holidays and we started into pre-season training I was more than happy to get everything sorted and put pen to paper."
"I am aware of the passion from the crowd at Croft Park, following my visits to Blyth when I was at Gateshead and know that it's an excellent place to play your football. Knowing a few of the lads already from elsewhere is also a help as it is nice to see a few friendly faces when you first turn up."
"The training so far has been really good and the set up at the club is excellent, I just can't wait to get started."
Welcome to the club Carl!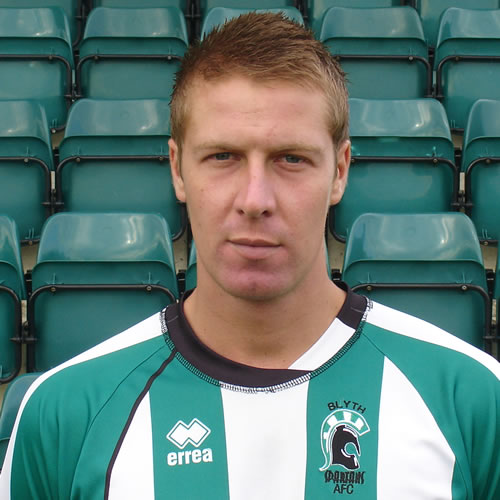 Filed under: 1st Team, 1st Team News